Revolutionising construction with our advanced geopolymer technology
Utilise cutting-edge technology to provide a range of benefits for both your customer's & your own projects. With Georock, you can trust in our innovative material to bring a new level of performance and sustainability.
Our team specialises in providing a customised solution to replace cement in existing production facilities with a low-carbon geopolymer solution and a side stream-based binder.
Material & Testing
Our team provides the activator and sources the side stream locally, taking into account the specific characteristics of the raw materials in your area. We also perform thorough testing on the material to ensure that it meets the required specifications for your application.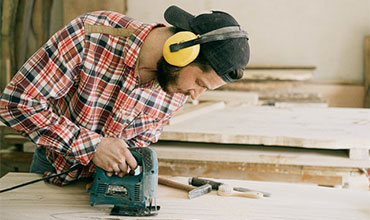 Seamless Delivery Process
Our logistics process is designed to work seamlessly with yours, creating a hassle-free experience for the delivery of the necessary chemicals for activation. We offer a streamlined service that ensures you receive what is need without any issues.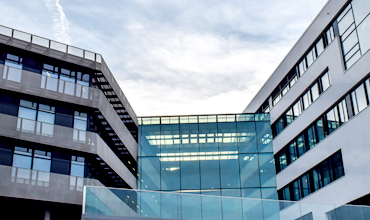 Add Eco Friendly Offering
With our innovative solution, your company & customers can easily meet the growing demand for eco-friendly products. Our solution helps you fulfill the expectations of the market and stand out as a leader in sustainability.
You can use these sections to highlight the features of heading. Use these paragraphs to focus on the topic you want. Make sure you keep it short and attractive.
Playing a vital role in delivering transportation systems, networks, buildings, clean water & sewage systems, amongst many other public works necessary, It's responsible for designing, building, and maintaining essential structures. which is why our material has an essential impact on delivering the following;
known for the ability to provide standardised and consistent products, reducing errors and improving overall quality of finished product. Offering the flexibility to create custom and durable structures for a wide range of applications using innovative Georock technology to meet the specific needs of any project is critical for manufacturing;
3D printing has transformed the construction industry by introducing new possibilities in design and production, especially the manufacturing of geopolymer concrete products.
It allows for the production of complex and unique shapes, which leads to more efficient and sustainable building design. 3D printing also enables faster construction times, as it eliminates the need for traditional moulds and forms, reduces the amount of material waste.
Bespoke Georock solutions can be seamlessly integrated with the latest additive manufacturing technology to deliver exceptional results.  
One of the key advantages of geopolymer concrete in the marine industry is its high resistance to corrosion and marine environments. Traditional concrete is highly susceptible to corrosion, especially in saltwater environments, which leads to the need for costly repairs and maintenance.
Having a durable & reliable material to deliver port facilities, breakwater & offshore structures is essential in the industry highlighting the importance of geopolymer solutions. 
commonly used to create a variety of components such as walls, floors, roofing, and cladding. Its high compressive strength and durability make it an ideal choice for these applications as well as bridge components such as beams, columns and decking. 
The versatility of the Georock solution allows manufacturers to easily cast a variety of shapes and sizes, which makes it ideal for creating unique and complex designs while reducing maintenance and repair costs. 
These features allow for more creativity and flexibility in building design, leading to more efficient and sustainable building.
Fireproofing and cladding is an increasingly important aspect of building construction, especially in recent years. It plays a vital role in protecting the safety of building occupants and the surrounding community.
The Georock solution is a non-combustible material, which means it does not contribute to the spread of fire, making buildings safer and more reliable. This feature makes it ideal for use in high-rise buildings and other structures where fire safety is a critical concern
Strong, durable and sustainable construction
Contact us to learn more about how you can make a difference.